Curious what I think and write about? Here's a snapshot of topics: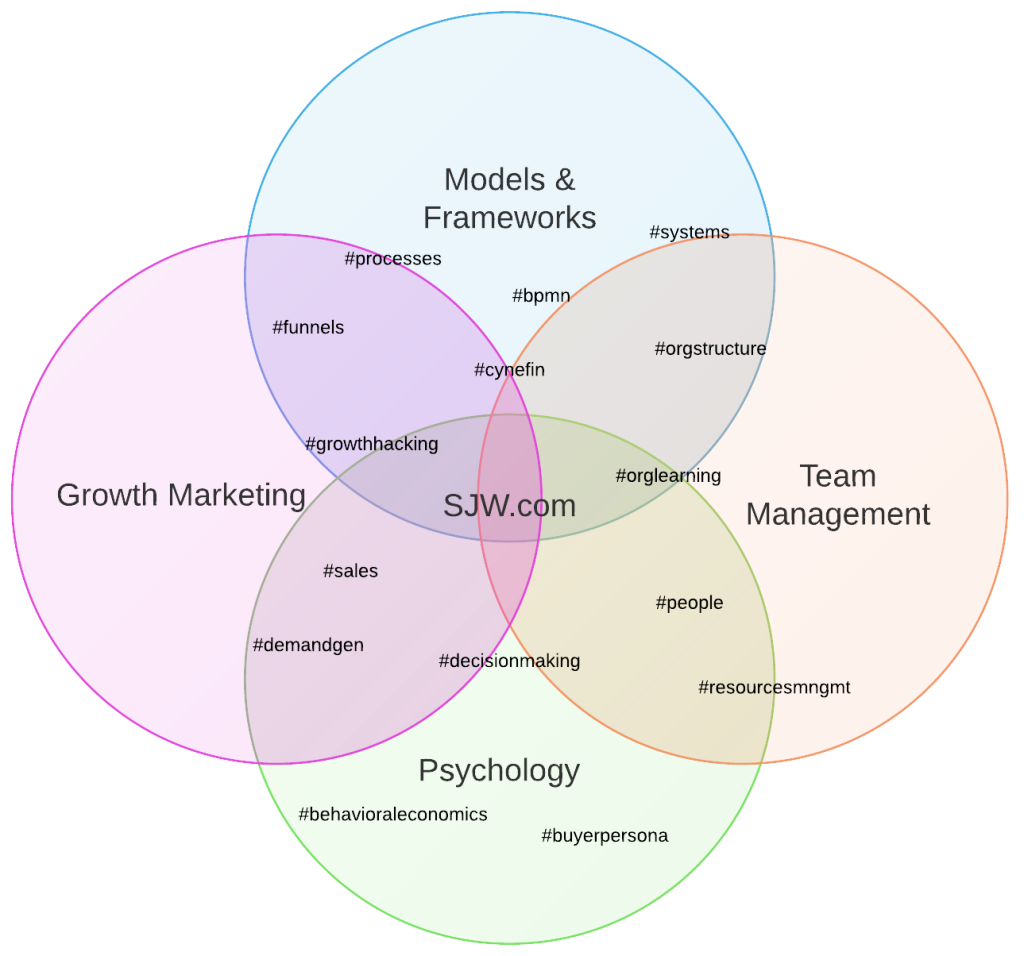 Growth and funnels as an "ecosystem": Growth is not a system, per se. It's at best a complex adaptive system, but since 2011 I've approached growth and funnels as an "ecosystem".
Copywriting: Your idea (and message) is the only thing that actually converts. Direct Response and "Conversion Copywriting", the modern version of it, hold the key.
Frameworks and models for exponential growth: Growth marketing that takes you from initial traction to scale. Companies who have traction and are looking to scale get the most out of what I have to say.
Growth marketing: Campaigns and Funnels that blend outbound/inbound, offline/online, a strong data and analytics framework, is the new marketing. Sure, "growth hacks" can be useful, but without a fundamental dedication to overall growth marketing strategies, you'll just play in a sandbox.
Growth team management: Growth does not happen by one person, and for the sake of your company, you need to develop and manage a dedicated growth team. People in charge of marketing teams (or looking to build one) with an emphasis on growth will especially appreciate this kind of content.
Psychology (cognitive biases, persuasion, etc.): Your buyers are your constant in an omnichannel and multi-device world. Deep understanding of psychology, psychographics, behavioral economics, cognitive biases, etc. will help you achieve growth.